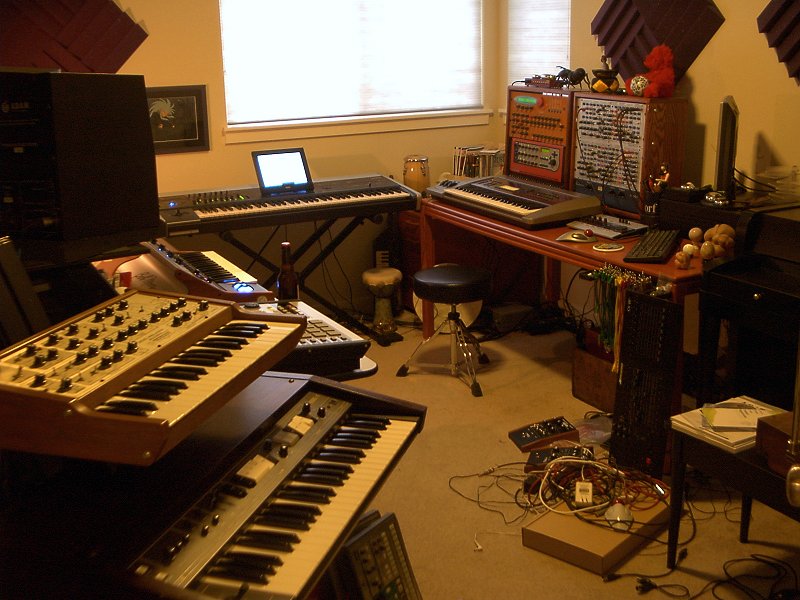 A few solid ideas here:
So: I'm looking for ideas. I'd like to have access to at least 2 keyboards and a PC, sitting, with the keyboards in a comfortable playing position. Secondly I have about 2 dozen rack spaces worth of rack gear that I'd like easy access to at the same time. I'd prefer to not have to wheel around, because my floor is carpeted. All of this combined is probably not really feasible, so I'm looking for workable compromises.

Or, in other words: How do YOU fine folks have your gear setup? Tables? Stands? Do you play standing or sitting?
via Studio layout (tables, stands, racks, etc.) – Harmony Central.