I understand how technology allowed us to replace Encyclopedia Britannica with Wikipedia and that the last time I used an EB product was nearly 10 years ago when I bought their CDROM version in college.  Still, it makes me sad to think that my kids will never see new printed versions of this collection.
(infographic from statista.com)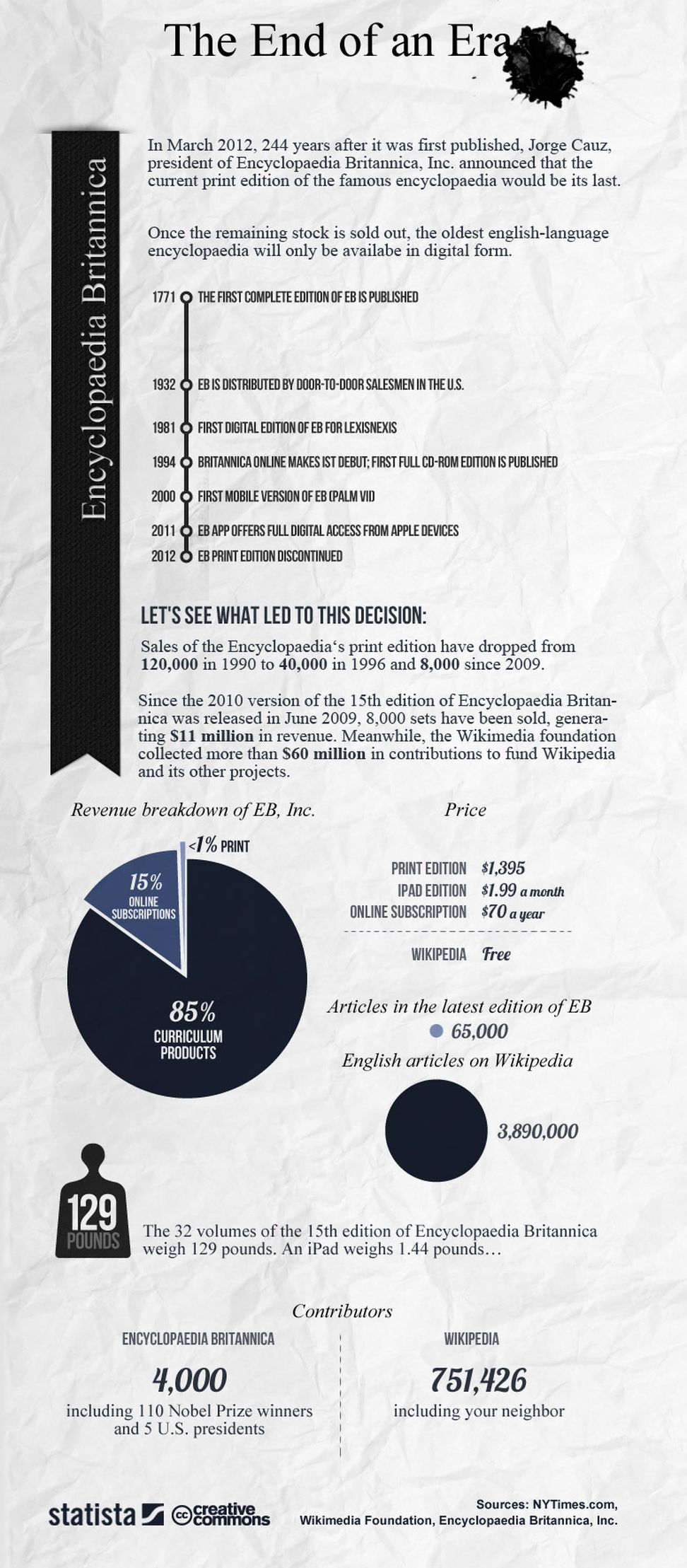 The end of an era: Encyclopedia Britannica vs Wikipedia [infographic] – Holy Kaw!.