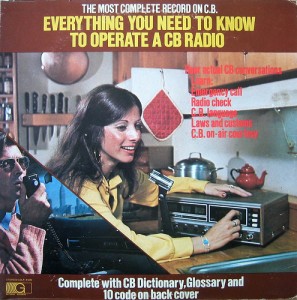 I picked this platter of gold (Gateway GSLP-4500) up at the Grimes Goodwill a few months ago – as soon as the needle hit I knew exactly what I had on my hands – the source of Hooverphonic's CB chatter sample in Revolver from "A New Stereophonic Sound Spectacular":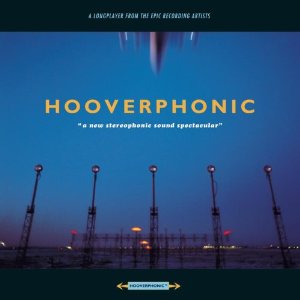 • Breaker 1-9er, are there, uh, any smokies out there with their ears on?
• If you want a smokie, good buddy, try channel 9. . .
That's all I needed to know.
In my recent record exodus, I fear to admit, I'd let this gem drift into the "go" pile – after realizing (as with the albums mentioned in The Prodigal Songs) that it would fetch less than a dime I pulled it from a life in long-term storage from a pharmaceutical salesman (I mean no offense, I'm really glad that guy bought the rest of the go pile).
On a related note, while digging for a cover image on the net, I found this post, drawing some great lines between CB chatter and Twitter.